I HOME I LINE AUDIO I MBHO I SOUNDELUX I ADK I VINTAGE DESIGN I TK AUDIO I PLACID AUDIO I TRITON AUDIO I XQP AUDIO I MTR AUDIO I NOHYPE AUDIO I MEDIA I CONTACT I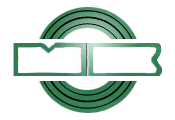 MBHO products:

Manufacturer's website: Click here
Overview: Herbert Haun has been established in Obrigheim since 1962. The development and manufacture of high quality microphones was and is the essential motivation of all people associated with MBHO. 95 % of each product is actually handmade. In the past the MBHO microphone factory had been associated with the well known MB QUART company. MBHO's chief engineer, Manfred Schneider, was involved for a long time with the famous Dr. Schoeps.

Note on the specifications below: The official MBHO / Haun website is outdated and shows obsolete values - we did our best to obtain accurate data on the current models, which we show below.

Note on special orders: MBHO / Haun items not listed here can be special-ordered but as they often need to be manufactured on order, lead time can be anything from one to 4 weeks.

Note on stereo matching: We insist on ordering pairs of complete microphones or capsules as matched pairs from MBHO, systematically. This guarantees proper matching for stereo use. Please keep this in mind when ordering: capsules and mics ordered singly at different times may not be perfectly matched.

MBHO discussion thread: Gearslutz thread with views, opinions and a few samples throughout the discussion: Click here

MBHO discussion on 600 Omni models: Gearslutz thread with opinions and samples links: Click here

MBHO discussion mostly on Omni models: Gearslutz thread with opinions and a few samples of models 410, KA100 D and L capsules: Click here

Note on Billing: No VAT (EU sale tax) is due for customers located outside of the EU, or with a valid EU VAT N°.
Paypal users can view their current Paypal cart here:
Shipping & Handling: Please add shipping costs to your cart for your current order:
NOTE: Only ONE shipping option is required per order, regardless of size/contents. Please always provide a telephone number when ordering. Prices below are Exc. VAT.

Free shipping in Europe.
USA/Canada/Switzerland: 23€ per order.
Rest of the World 40€.
Currently available MBHO products:
Microphones and accessories proudly made in Germany: