I HOME I LINE AUDIO I MBHO I SOUNDELUX I ADK I TK AUDIO I PLACID AUDIO I TRITON AUDIO I XQP AUDIO I MTR AUDIO I NOHYPE AUDIO I MEDIA I CONTACT I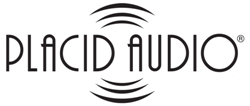 Placid Audio products:

Manufacturer's website: Click here
Overview: Placid Audio was started in Dallas, Texas by bass player and engineer Mark Pirro (Polyphonic Spree/Menkena/Tripping Daisy) in 2003 as a vehicle to facilitate small batch production of his first prototype microphone, The Copperphone. With emphasis on durable build quality, attractive design and distinctive sonic character, Placid Audio has been honoring these aspects as the company has grown over the last several years. Now, we at Placid Audio offer a variety of unique audio recording tools designed to expand the possibilities of the creative recording process. Enjoy!

Note: these products are hand made from the ground up. It means that their finish is often less than perfect which is of course part of their charm.

Video presentation of Placid Audio / Mark Pirro by the Dallas Obs.: Click here

Note on Billing: No VAT (EU sale tax) is due for customers located outside of the EU, or with a valid EU VAT N°.
Paypal users can view their current Paypal cart here:
Shipping & Handling: Please add shipping costs to your cart for your current order:
NOTE: Only ONE shipping option is required per order, regardless of size/contents. Please always provide a telephone number when ordering. Prices below are Exc. VAT.
Currently available Placid Audio products:
Effect Microphones: