I HOME I LINE AUDIO I MBHO I SOUNDELUX I ADK I VINTAGE DESIGN I TK AUDIO I PLACID AUDIO I TRITON AUDIO I XQP AUDIO I MTR AUDIO I NOHYPE AUDIO I MEDIA I CONTACT I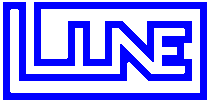 Line Audio products:

Manufacturer's website: Click here
Overview: Excellent quality and value Microphones and Pre-amplifiers offering a very linear response, hand built in Sweden.
Note on Billing: No VAT (EU sale tax) is due for customers located outside of the EU, or with a valid EU VAT N°.
Paypal users can view their current Paypal cart here:
Shipping & Handling: Please add shipping costs to your cart for your current order:
NOTE: Only ONE shipping option is required per order, regardless of size/contents. Please always provide a telephone number when ordering. Prices below are Exc. VAT.
Currently available Line Audio products:
Studio Condenser Microphones and Preamps: