Welcome!

NoHype Audio is a fast, efficient and flexible solution provider based in Belgium. Our two main goals:

Providing end users with affordable high quality audio products that are otherwise unavailable.

Helping small to medium sized businesses manufacturing and/or selling quality audio products.

Stay connected:
Keep up to date with our new products, offers, deals and news via Facebook: Click here

NoHype Audio Newsletter:
Send us a simple Email to be added to our Newsletter mailing list: Join now
Latest news: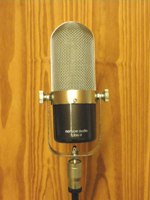 Our new LRM-V ribbon mic is available. Our customers demanded a successor to the LRM-1 but with a more Vintage character. By using a new ribbon motor and compeltely redesigning everything around it while keeping the overall LRM-1 look, the LRM-V offers true British & American vintage ribbon tones with excellent S/N ratio at a budget price. It doesn't replace the LRM-2, which will soon be available again as the LRM-2b and offer an even more linear response and also a symmetrical polar pattern rather than slightly offset response.